A Violin's Life, Vol. 2
After the spectacular success of A Violin's Life (and all the drama that followed), we're ready to record Vol. 2!
In 2013, A Violin's Life became a reality thanks to generous Kickstarter backers. The recording made the Billboard Top 10 in its first week of release, and went on to rave reviews and sales. The website became an important online resource for both the project and the dramatic turn of events in January 2014.
Back This Kickstarter Project
The Stradivarius Affair
It isn't every day that a street criminal—a high-school dropout with two felony convictions—is accused of stealing a centuries-old violin worth as much as $6 million. But nothing about the heist of the Lipinski Stradivarius, which galvanized the music world last winter, was normal, or even logical.
Read the complete feature in the November 2014 edition of Vanity Fair by Pulitzer Prize winning journalist Buzz Bissinger.
Read The Feature Article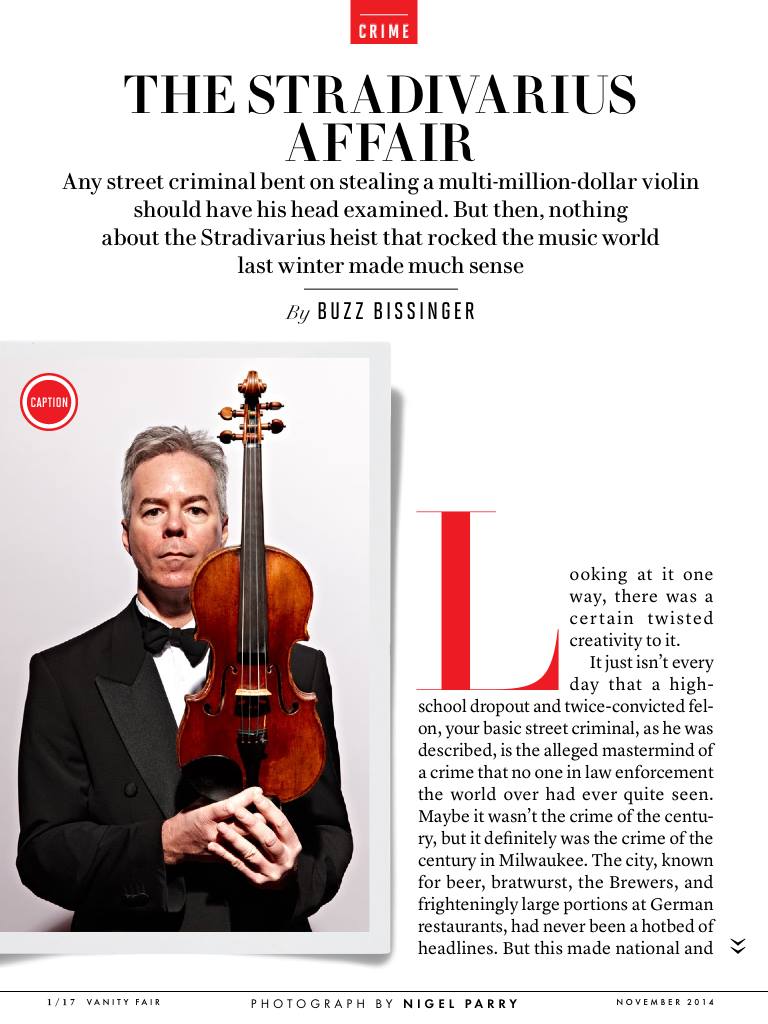 Frank's Teaching Activity
Learn more about Frank's ongoing work as a concertmaster, soloist, chamber musician, and educator.
read more